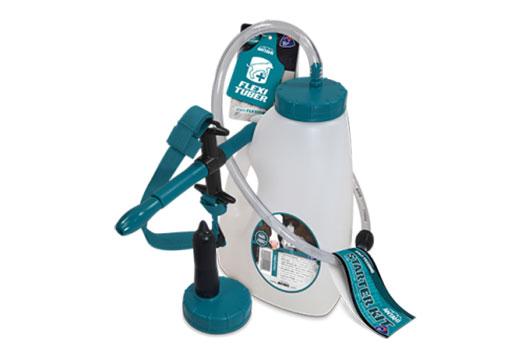 This new age of calf tubing equipment takes stress-free tube-feeding to the next level. The unique design features a stopper and calf size markers, which give an easy guide for tube placement and positioning – based on the calf's weight. Combined with a soft and flexible tube, the stress on the calf and the operator are eased significantly. The Flexi Tuber is the same as the Trusti Tuber, except that it comes with a strap-on function for a more hands-free option.
STARTER PACK INCLUDES;
FLEXI TUBER
FEEDER BOTTLE
SUCKLE UP TEAT CAP
FEATURES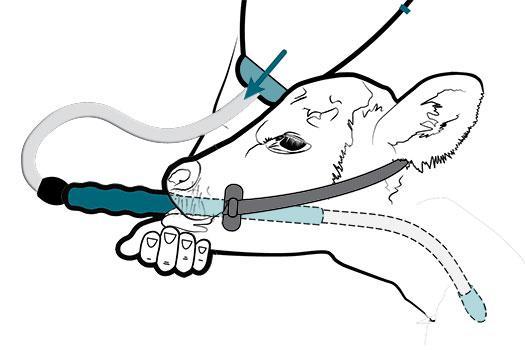 Slide the Flexi Tuber flexible tube through the mouthpiece, the tube will gently find its way around the delicate tissues of the throat to safely enter the oesophagus. When in position the tube will flex with the calf, avoiding any painful pressure points and injury.
Strap-on function for a more hands free option
Transparent flexible tube
Large 4 Litre capacity bottle
Easy to clean
Ergonomic bottle handle – perfect for large & small hands
Reliable valve – fast flow even with thick colostrum
Shown in trials to almost halve procedure feeding time.

Stopper & calf size markers provide easy guide for tube placement & positioning.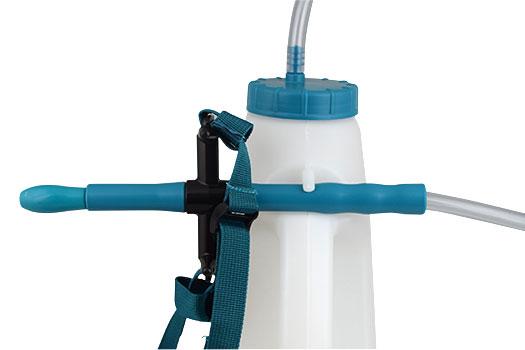 Bottle clip keeps mouthpiece clean & away from surfaces.
Antahi Flexi Tuber Starter Pack – Daviesway Calf Feeding Equipment Australia