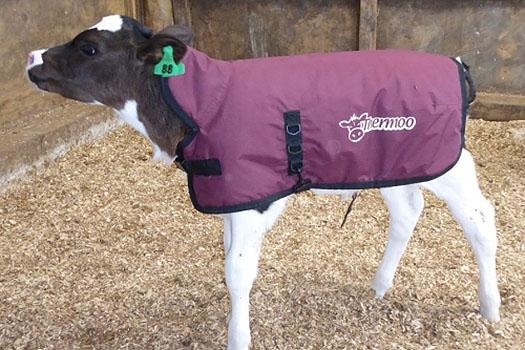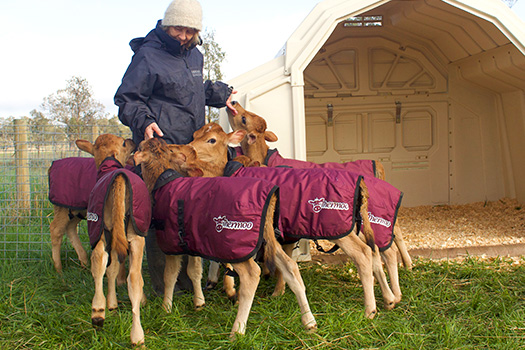 Keeping calves warm in winter is one of the fundamentally non-negotiable responsibilities of successful calf rearers. The Thermoo calf jacket, from Antahi, has several clever features. Not least is the quick, practical and effective breathable waterproof and windproof barrier it gives calves. It also features a belly strap that avoids the calf's naval, and large clips that are easy to handle in the cold. Its adjustable design makes it a flexible addition to any calf-rearing operation.

Thermoo Calf Jacket
FEATURES
Thermoo calf jackets stop calves losing body heat, so their energy is more effectively used for feeding, building immunity and growth.
Waterproof, windproof, breathable
Belly strap avoids the navel
Machine washable
Large clips easy to handle in the cold
Cosy neck extension with easy vein access
Durable metal clips and quick-dry material
No sticky material to attract bedding
Unique adjustable design
Leg straps for security, and to avoid soiling on the cover
Also great for goats, dogs and many similar-sized animals.
Calf jacket, calf blanket, calf covers, calf rug - Daviesway calf clothing Australia