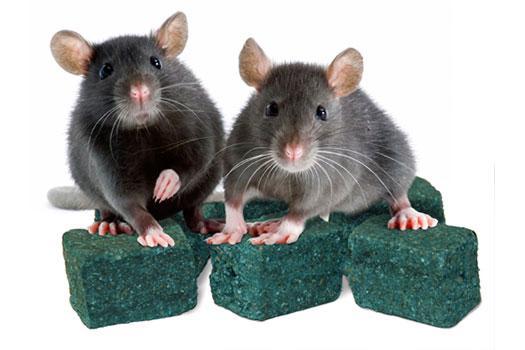 A block bait, which contains the anti-coagulant poison brodifacoum. While it has more impact on rat populations than mice, it is also effective against mice. Be mindful to keep the pellets and dead rodents away from dogs and cats.
DIRECTIONS
Place blocks in bait station and observe bait take
Replace blocks that become more than 50% eaten to minimise the chance of blocks being removed from bait stations
Maintain the supply of blocks until bait is no longer eaten
Where continuous control is required, maintain a steady supply of blocks, replacing uneaten blocks at monthly intervals to ensure bait remains fresh
Unlike egg-shaped baits, X-verminator Rodent Blocks cannot be rolled away and are manufactured with a hole in the middle so they can be easily nailed down to prevent 'stealing and burying away from the site'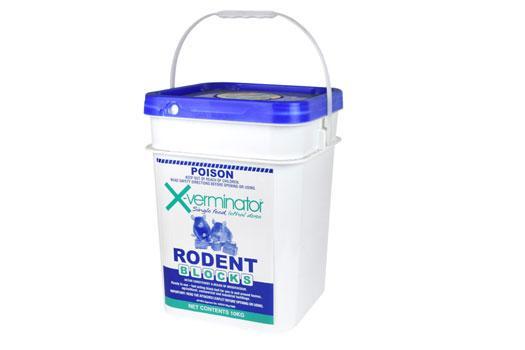 Available in 500gm, 3kg and 10kg pails.
X Verminator Blocks – Dasco Rodent Control Australia