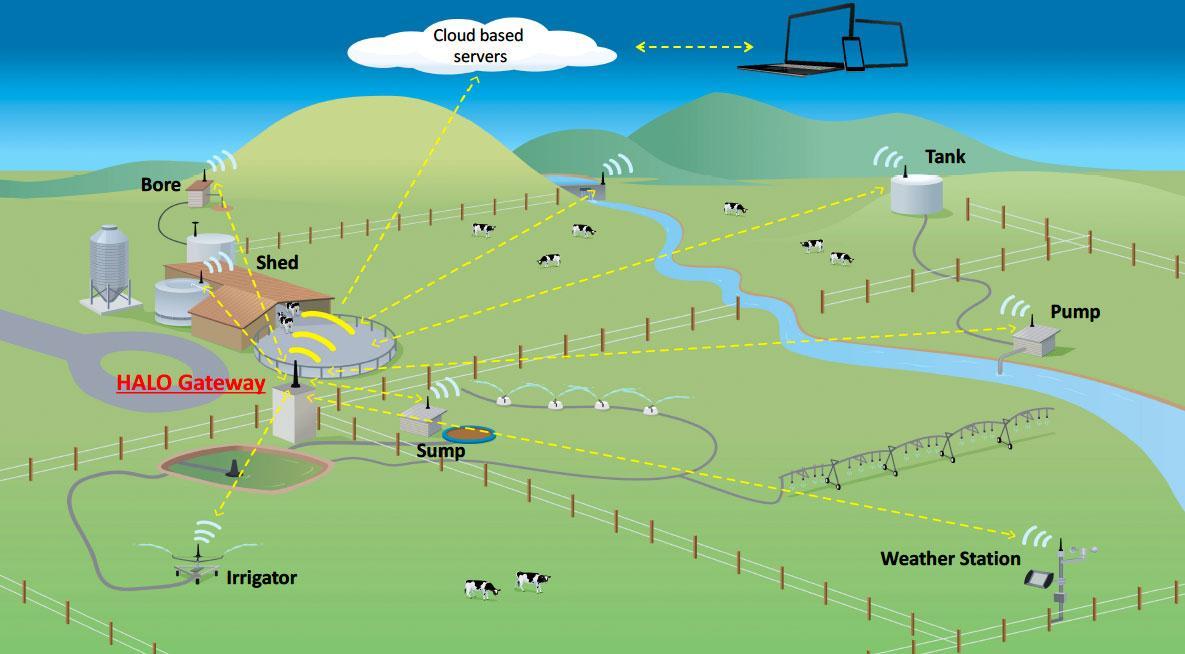 Technology on-farm is today affordable, efficient and hard to live without.
And, one of the most reassuring next-generation monitoring technologies is named "HALO" for good reason.
This is because it monitors "anything and everything" from vat cooling, water meters, tank levels, grain levels for re-ordering, and milking systems. It can command and control effluent systems, and report from weather stations.
Developed by Kiwi company Tag IT Technologies Ltd, HALO also stores data and sends email alerts to a farmer's mobile phone (or multiple mobiles), if there is a fault.

WHY CHOOSE HALO FARM SYSTEMS?

HALO farm systems provides a scaleable solution that uses state-of-the-art hardware and software to run systems tailored to your specific needs.
The HALO farm systems team set up a data gateway in the most practical location and connect the range of sensors needed to meet your requirements. Solar powered or mains powered and with both cellular and internet connectivity options, HALO can work anywhere, any time.
HALO has a large range of proven applications – Pump and irrigation control and automation, soil moisture and weather monitoring, water levels and usage monitoring, humidity monitoring, frost fan monitoring, milk monitoring and alarms, feed silo monitoring, condition monitoring, such as storage pond level, application amounts, pump and stirrer status, vat temperature monitoring… we can also provide customised wired and wireless solutions for any industry applications.
Halo Farm Systems – Daviesway Dairy Solutions Australia