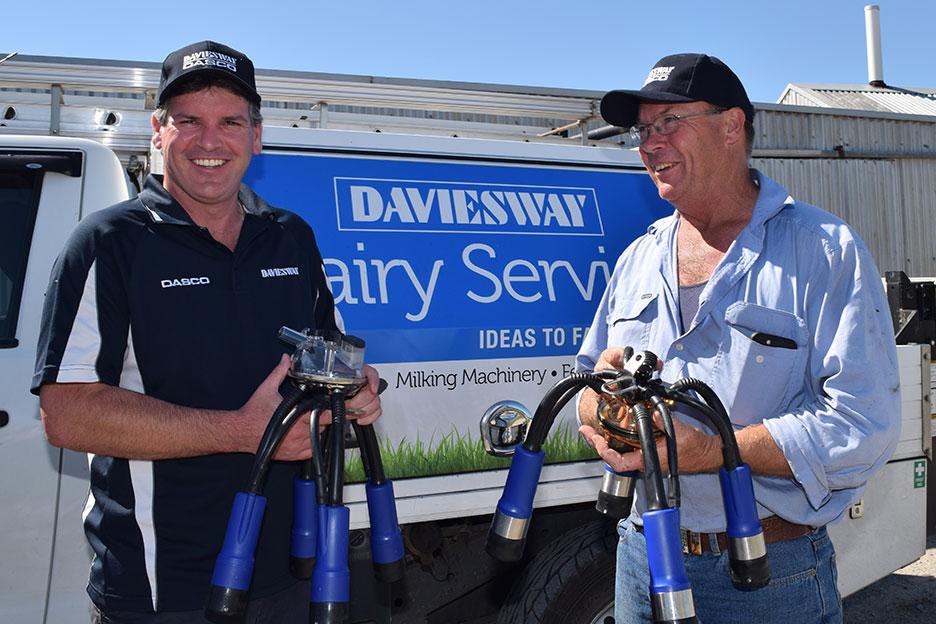 > Daviesway Area Manager Brendan McGrath shows Leongatha dairyman Rod Cope the latest Milkrite claws.


Almost half of US dairy farmers and the five of the world's biggest dairies are using Triangular Vented Liners.

For over a decade, the Milkrite/InterPuls award-winning Triangular Liner and internally moulded Triangular Shell combination has delivered a gentler milking by evenly distributing inflation pressure from three sides.

The addition of the "Liner Mouthpiece Vent" is truly revolutionary and 200 plus Aussie farmers have already made the move to better milking!
This easy-to-install liner fits most claws and is made from the highest-grade food quality rubber.
The liners have a clear and logical advantage in that the pulsation pressure is evenly distributed from three sides, and therefore gentler on the teat. In addition, the air vent, which is positioned in the mouthpiece at the top of each liner (instead of the claw) has a two-fold, and again logical, impact: it introduces air above the milk flow, thus eliminating splash-back and cross-contamination, while it also makes automatic take-off seamless.
Download the latest Milkrite/InterPuls brochures and testimonials from a diverse range of Australian farmers or watch the latest video below.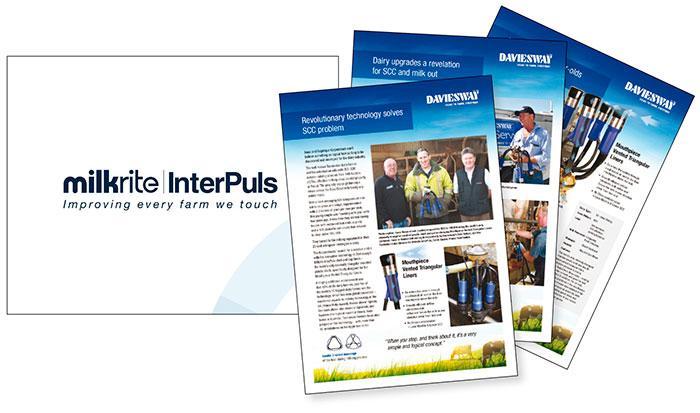 Rod and Lyndell Cope Testimonial

Ray and Sue Howe Testimonial

Isaac and Angelique Korpershoek Testimonial.pdf
View the full range of Triangular Vented Liners sold be Daveisway. Click here.