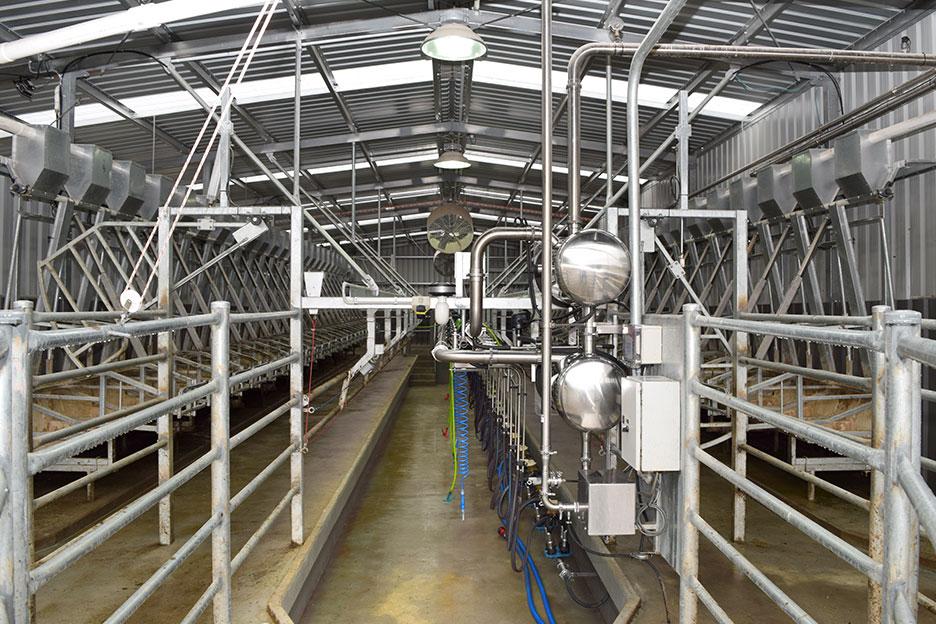 Saving money and building a new dairy don't usually go hand-in-hand.
However, Victorian sharefarmers Rick and Sharon Boyes saved their Drouin employers $330,000 on their new 24 a-side swingover herringbone dairy (including the structure and the yard).
Rick, 54, said unless the dairy had been addressed, his 17-year career with the Cuthbertson family had been nearing a close because of the sheer physicality of the daily milkings.
He now has no plans to retire. The new dairy milks close to 360 cows in just over two hours (including the wash-down and feeding calves). Its throughput is 176 cows per hour. To achieve the savings in the build, Rick deliberately made the most of the Daviesway team's ability to think outside the box.
Together, they pushed hard on the non-negotiable elements of the dairy, and saved money in places that wouldn't impact on the dairy's performance. They worked with some existing infrastructure.
The changes included a new overhead structure and yard, and the installation of Tech-Line stall gates, which are similar to the well-known LarsenTM stall gates. The stall gates are powered by a pneumatic ram (instead of drawing off the dairy's vacuum pump).
"We needed the vacuum for the cows – not for the gates," Rick Boyes said. "That's why we separated the gate vacuum from the clusters." Rick says the stall gates – manufactured at Warragul – were a cost-effective option which delivered on their promise. They also added a new Northern feed system, a BouMatic Auto Wash System, and they fitted a variable speed option to their existing vacuum pump.
"We used to always be struggling for vacuum," Rick said. "We also had trouble getting our SCC (Somatic Cell Count) down, and we would have only been in premium milk a half a dozen times in a year, if we were going well.
"Since we started milking in the new dairy, our SCC has been sitting at around 120,000 to 140,000, and we've been in premium milk now for 18 months. The vacuum just ticks over so easy."
Rick says one of Daviesway's strengths was its solid, local team – which has access to an extended international support network. "It's such an advantage to our business to have the Daviesway team behind us because their aftersales service is second to none," Rick said. "If I have any questions, they're straight out here – whether it's 6am or 8pm.
"It's hard to believe we built the whole dairy – including the dairy infrastructure – for what it would have cost us to just put up the shed, and to do the yards."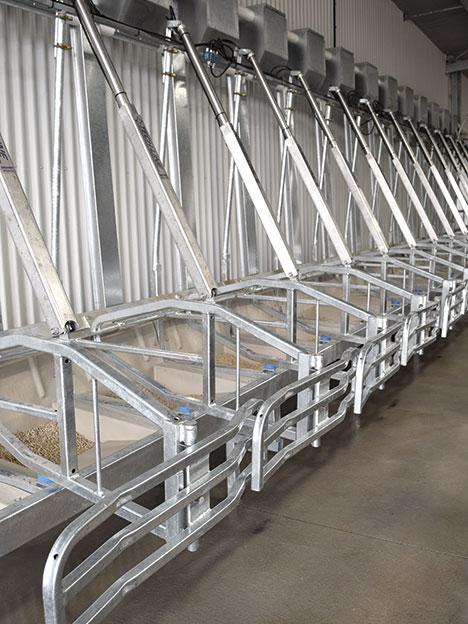 Dairy Type: Herringbone 24 a-side
Cows Milked: 360
Land: 324 hectares
Milk Processor: Murray Goulburn
Share farmers: Rick & Sharon Boyes
Owners: Cuthbertson family
Complete new dairy install
Features included: New shed, new yards, some existing infrastructure, Tech-Line stall gates, Northern feed system, BouMatic Auto Wash System, fitted variable speed on the existing vacuum pump.