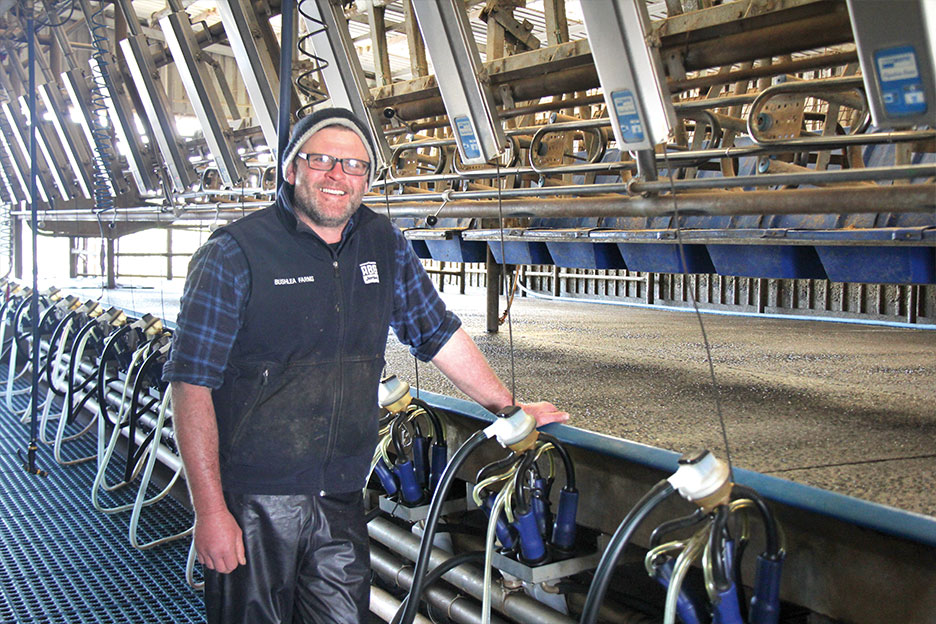 It's a big call when Wayne Kuhne says installing Milkrite Vented Triangular Liners has been the "best single improvement" his family has made to its dairy.

That's because the Kuhne family is a power player in the industry – running under the internationally recognised, Bushlea Jerseys.
The family milks 420 registered Jerseys on 150 hectares of prime rolling dairy country in Gippsland, Victoria. Bushlea has arguably kicked more goals than any other Jersey breeder in the country, and the Kuhnes are equally sharp business managers.
This is the home of the 2017 Supreme Champion and 2018 Grand Champion Jersey from International Dairy Week, and in October 2018 an animal Bushlea bred created history when she became the first Australian-bred animal to finish third in an in-milk US milking class at the biggest dairy show in the world – World Dairy Expo.
However, at home, far away from the hype, Wayne Kuhne never loses focus on making the dollars make sense, and his investments are always studied choices. In 2002, the family had installed a 20-a-side Rapid Exit Herringbone dairy, through Daviesway.
And, in 2018, they decided to make the switch to Milkrite – the world's only internally triangular moulded plastic shell, and mouthpiece vented triangular liners. "We were looking for a change," Wayne said.
"We were having a bit of trouble with our SCC (Somatic Cell Count). So, I talked to a few people that had Milkrite, and I also talked to Daviesway. We were due for a service, and to change the liners in our old claws. So, we thought it'd be a good time to make the switch, if we were going to do it."
The marked point of difference in the science is that the pulsation pressure is evenly distributed from three sides of the teat – making it gentler on teats, lowering SCCs and promoting teat condition. 
In addition, the air vent (which is positioned in the mouthpiece at the top of each liner, instead of the claw), introduces air above the milk-flow, eliminating splash-back, cross-contamination and making cluster removal gentler.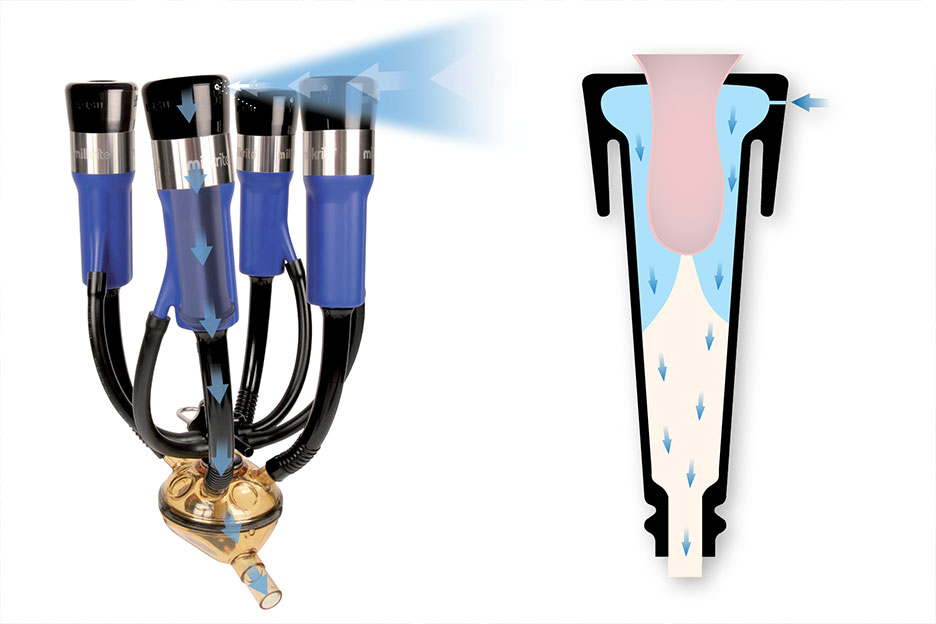 "We kept our existing Boumatic claws, but we added the Milkrite shells and liners. It wasn't an insignificant financial decision, but the feedback we got from other farmers was just unanimous – everyone thought they were great," Wayne said.
And, it didn't take long for Wayne to see why.
"We saw the results straightaway. Our SCC immediately dropped from 250,000 to around 150,000. And, since then, we've probably been closer to a 120,000 to 130,000 average."
"It's been a massive result for us. We've only had three mastitis cases in five months, since we installed Milkrite. And, in the past, we'd have no mastitis and then if we got one case, we'd get six. With Milkrite, if we do get a case it has been nice to contain it to a singular cow."
The other upside – which their autumn calving hinted at, but the spring drop confirmed – was the ease of breaking in freshly calved two-year-olds.
"We calved in 250 cows in the spring, and the heifers (in particular) have been just excellent to break in," Wayne said. "We had started to notice that at the end of our autumn calving, but we didn't have enough heifers coming through at that time to give us enough of a sample to be completely sure.
"The inflations must be extremely soft on the teat, because the heifers just don't move. Even when the heifers have swelling after calving, there are no marks on their teats, and they are so easy to break in that the inflations must not cause them any discomfort. Teat-slip is also a thing of the past.
"There is no doubt in my mind that this is probably the best single improvement we've ever done in the dairy."
See full milkrite triangular vented liner range.
Click here