Few things are as frustrating as high Thermoduric and Bactoscan counts.
That's when systematic searches and extreme knowledge of dairy chemical efficacy becomes critical. And, that's when Daviesway/DASCO steps up. Daviesway/DASCO is the only manufacturer to supply dairy chemical, milking machines and a skilled network of trained chemical-hygiene specialists on-farm. One of its national team, Peter Parniak, is based in Traralgon (Gippsland, Victoria).

What does a day on the road trouble-shooting with Peter look like?


MORE SPEED, LESS HASTE
Peter says when farmers get a high count, they automatically go to the known weak links in their dairy, with a typical approach of "too much haste, resulting in less overall speed".
However, he recommends working through the possibilities methodically – because it ultimately often saves time.
Theromodurics take four days to incubate, and can be harder to pinpoint. Bactoscans spike immediately, and can usually be quickly pinned to a recent change in the dairy.
Peter's first check-points in a count crisis are the simple things.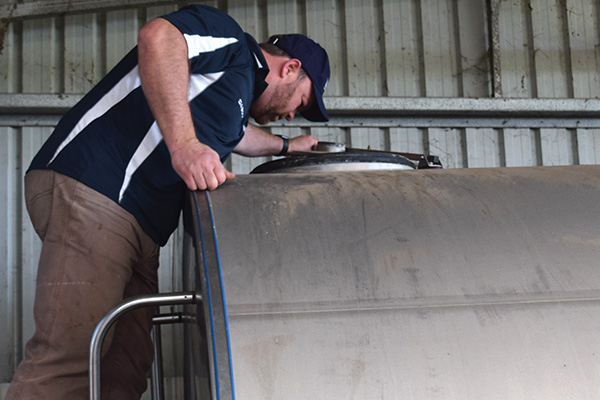 He begins with the vat. He checks that the agitator is working, that there isn't a rainbow effect on the surface (indicating protein build-up). He checks the condition of the rubberware. He assesses water for quality (pH), and for temperature (which should be 80-85 degrees Celsius on the hot wash cycle).
"If the claws aren't clean, there has been a problem prior to that – whether it be water quality or the chemical not dosing correctly. If it's the milk line and the claws are clean, I know it's something else," he says.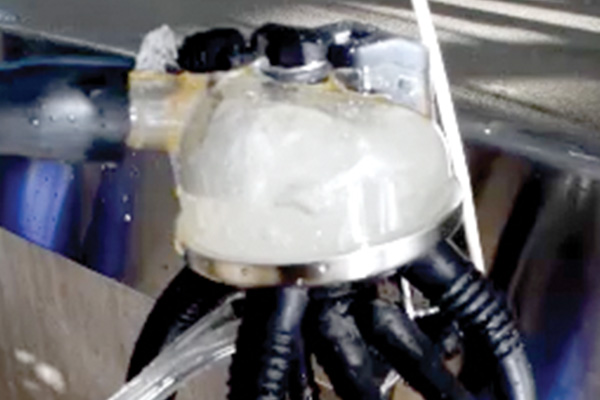 After the obvious checks, Peter's next go-to is an in-line camera.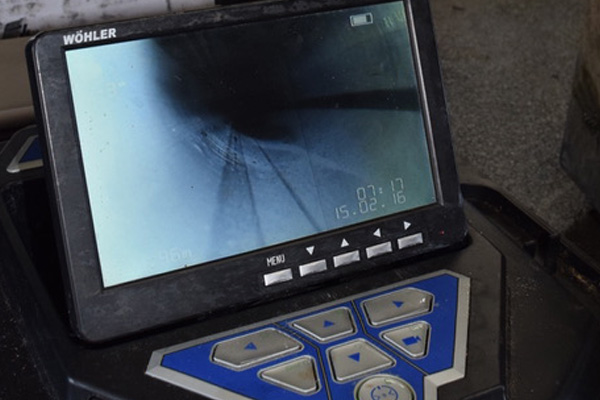 "With the camera, I can quite literally see inside the whole milk line within 10-15 minutes. It's so valuable, and farmers can see the results on our TV screen, which they really appreciate."
Another high-count giveaway is if the vat isn't cooling the milk to four degrees within 30-45 minutes post-milking.
RUBBERWARE THE BIGGEST CONCERN
Peter confirms that by far and away, the most common problem regarding high counts is aging rubberware.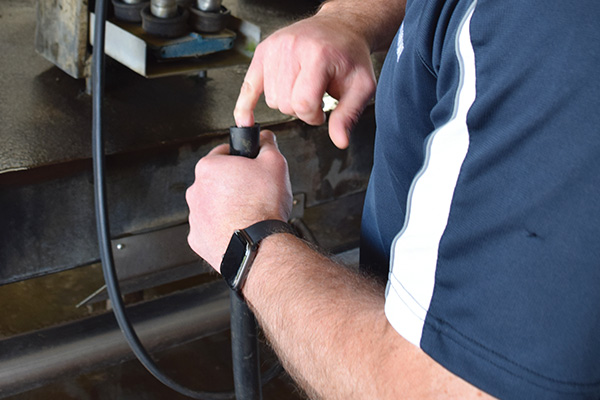 "It's been tough in the last couple of years to justify spending money. We all appreciate changing the rubberware isn't cheap, but not doing it can cost you a helluva lot more in counts, and it can negatively impact on production by up to 7%.
"I just think it is so important to change liners – as recommended – every 2500 milkings."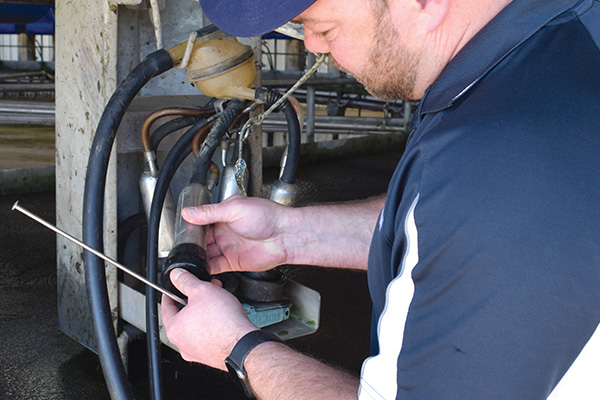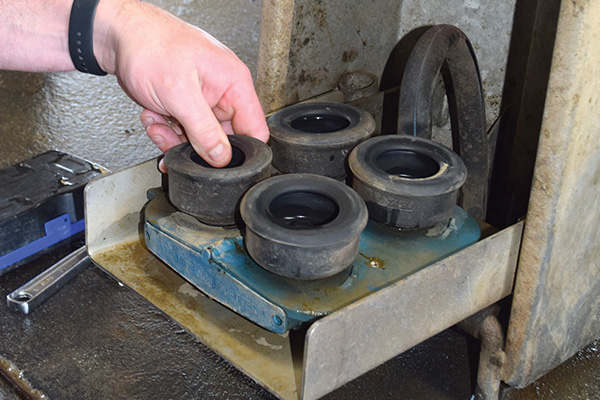 CHEMICAL CHOICE CRITICAL
Peter believes there are ways to save money without risking high counts.
With today's current hot water services being rapid flow and holding their temperature throughout the day, Pete designs his wash programs based on the quantities of water and temperatures available at the time.
Alkalis dissolve fat and protein and acids remove milkstone and minerals. "I customise the farmers wash to make sure that we are removing as many of these residues as possible and if enough hot water is not available at times, chemical sanitation may be added to the process"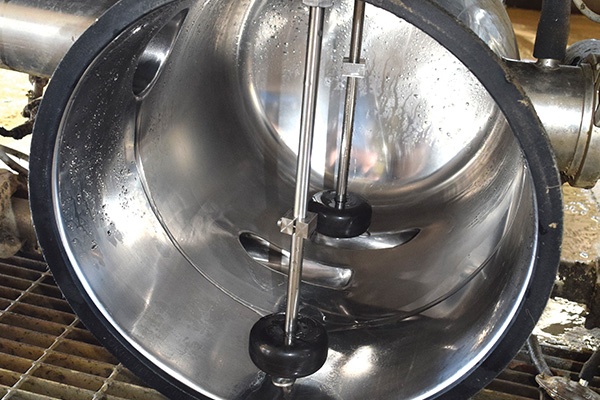 As a handy tip, Peter recommended a warm pre-rinse (30-40°C) after milking with an alkaline wetting agent, which removes more than 90% of milk solids. Surprisingly, few dairies know about this easy step, and it's not common practice.
GOOD WATER QUALITY SAVES MONEY
Peter says high-powered chemicals aren't always necessary.
"If the water quality is really good – like in our area – where 95% of our farmers are on bore water, I've often seen other companies recommending the biggest, best and strongest acid that they stock. Farmers just don't need it. It's a waste of money."
TEAT CONDITION
And, when it comes to teat condition, Peter never underestimates the value of teat conditioner.
"When water quality is in question, I just think Redene Ready-To-Use [RTU] has no peer. With 100 grams per litre of teat conditioner built into it – it's double the amount compared to most concentrate teat sprays being mixed by hand.
"And, the price difference isn't much at all."
SUMMARY
Chemical choices (including teat dip) and their application is a big subject.
"There is such a fine balance in terms of the wash cycles, the flows you need to maintain, and the different configurations."
He says unless it's rubberware or test buckets, everything in the high-count conversation comes back to either contact time, water temperature, chemical concentration, and/or water flow.
"And, because milking machines are the most complicated machines on-farm from a food harvesting point of view, it does make sense to use technical support."
DASCO HYGIENE SPECIALISTS

Western Victoria / SA
Robert Bowen – 0408 529 570
David Case – 0408 629 948
Northern Victoria
Mark Nichols – 0417 030 565
Gippsland
Paul Hurst – 0409 387 828
Peter Parniak – 0428 328 171
Tasmania
Rick Wilson – 0417 560 660
Wayne Harper – 0439 523 890
Queensland
Mark Giebels – 0428 879 265
Mark Payne – 0419 975 565