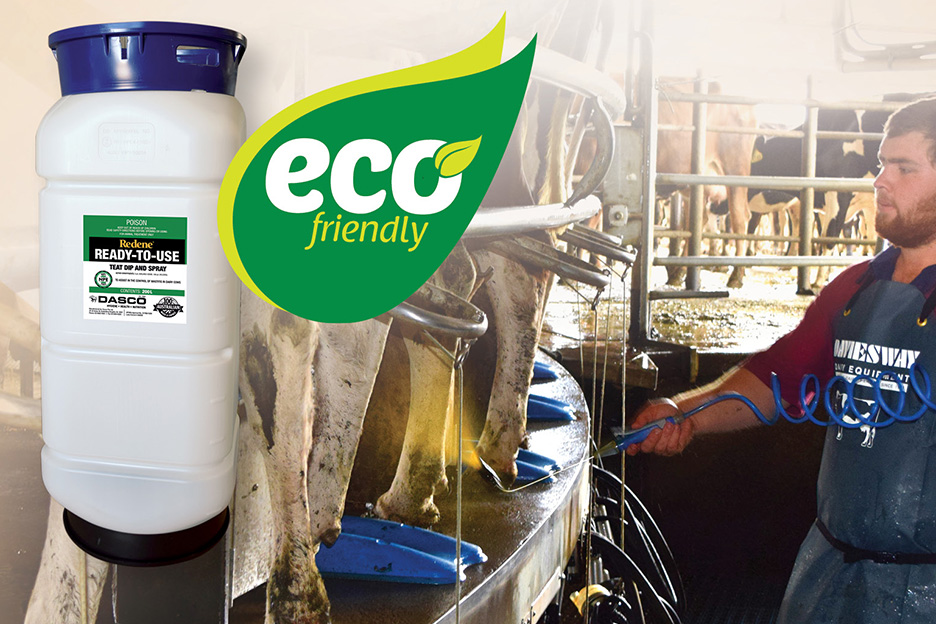 DASCO led the way when it introduced Ready-To-Use Redene (RTU) teat spray to Australia's dairy community back in 2000.
And it's still leading the way forward, developing biodegradable chemicals on-farm.
The team has been working on the next generation of dairy chemicals since 2012. With the work now endorsed, the Melbourne-based family business is close to completing its accreditation process.
ANSWERS FOR

FARMERS
DASCO's Industrial Chemist, Hamish Hunt, said the initiative means DASCO continues to keep up with the answers farmers need leading into 2020.
"We are the first company to do this, and we're the first team to say if chemical ends up in the manure pond it's now going to be fertiliser, so it had better have a positive impact on-farm," Hamish said.
"We had to have products that would not only leave no residue in food, but which would also show no on-farm residue accumulation over time. And, ideally it would be fully biodegradable within close to 45 days on-farm, so there was no potential for run-off into waterways."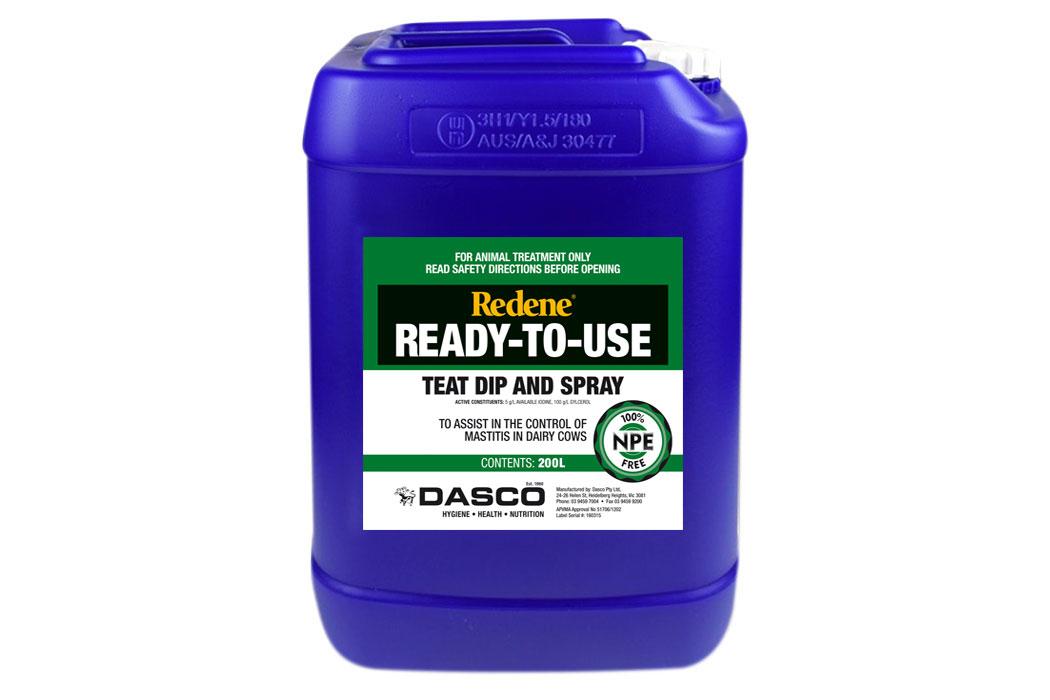 ORGANIC NOT FAR ENOUGH
Hamish said organic farming was the start, and sustainable agriculture simply maintained a status quo, but didn't go far enough.
The future, he said, was in full regenerative agricultural practice, with DASCO more than pleased it's been possible to do this with products that are non-GMO, non-palm oil and not detrimental to the farm.
"In fact, we can add value. So, the biodegradable components are themselves a food source to different levels of organisms within the system," he said.
"We want to lead the world in understanding what biodegradability on-farm actually means.
"I think it's pretty exciting. It's been a huge task.
"But DASCO is about dairy, and dairy is about food, so we've committed to following the organic line because that is where the future is."
WHY DASCO INTRODUCED RTU
DASCO's owner John Davies confirmed that when he introduced Redene RTU teat spray, everyone in the industry told him it was a fool-hardy move.
But being first cab off the rank has never bothered him.
"At that time, we were just entering the grip of that very long, 10-year drought and the water quality on farms was getting more and more questionable," John said.
"It just made complete sense to me because of the ongoing problems with water quality and supply around the country."
The first year they moved a very small amount of product. Today, pre-mixed teat spray is a major part of DASCO's business.
"Most of the industry said we were crazy, and that we'd never sell water. But we never saw it as 'selling water'. The price of the RTU had to be pretty much exactly the same as the concentrate product that farmers had to mix themselves anyway.
"What we were actually selling was a consistent product that was mixed in a factory under GMP [Good Manufacturing Practice] conditions with high-quality drinking water – something you rarely find teat dip mixed with on-farm.
"So, when the RTU arrived on-farm, our customers had complete peace of mind about what was going on their cows' teats."
HISTORY SHAPES FUTURE
John said using RTU formulations in the dairy industry was inspired by other agricultural industries. The US dairy industry had picked up on it, with John adopting it in turn, after seeing its impact on agriculture's global big-picture.
"Pre-mixed teat spray has been a great product for us, and ultimately most of the other companies all copied it after a few years," he mused.
"Mixing teat dip is a mundane, repetitive task. Heavens above, farmers have better things to do than to be mixing teat dip on a daily basis! I can't imagine why anyone would want to mix teat dip these days."
HAMISH HUNT
Special Projects – Daviesway/DASCO
Mobile: 0400 118 749
Email:

Hamish has worked with DASCO/Daviesway on special projects for 21 years. The Industrial Chemist graduated with a degree in Bachelor of Applied Science in Applied Chemistry from RMIT University in Melbourne in 1986 – before adding further study in Bio Science and Genetics.
Organise an on farm appointment with one of our experienced hygiene specialists.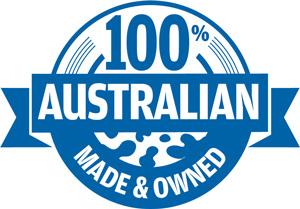 Western Victoria / SA
Robert Bowen – 0408 529 570 and David Case – 0408 629 948

Northern Victoria
Mark Nichols – 0417 030 565

Gippsland
Paul Hurst – 0409 387 828 and Peter Parniak – 0428 328 171

Tasmania
Rick Wilson – 0417 560 660 and Wayne Harper – 0439 523 890

Queensland
Mark Giebels – 0428 879 265 and Mark Payne – 0419 975 565