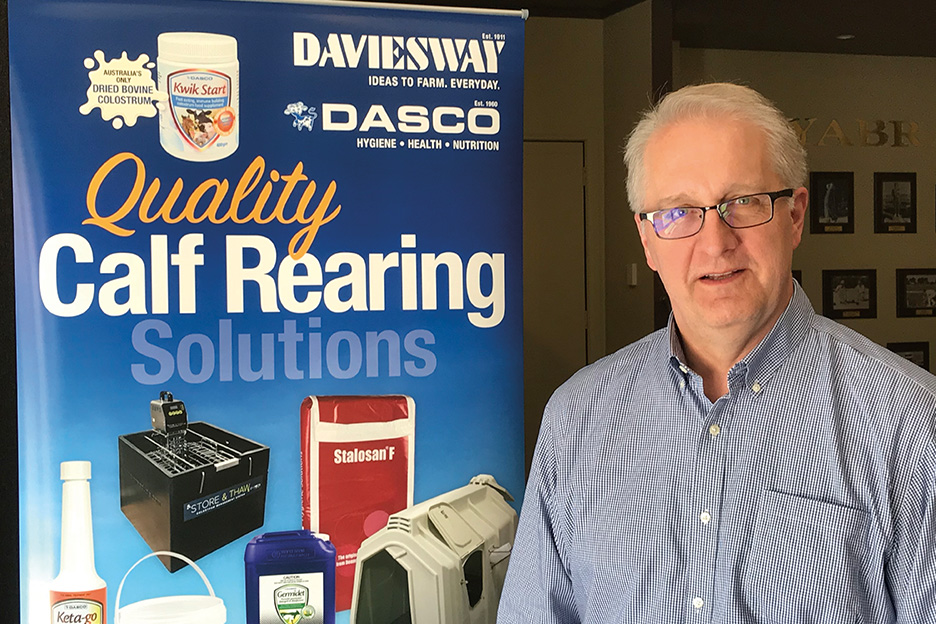 Click on the link for product information on – BioCalf or BioBoost
Prevention is better than cure, and probiotics – fed at the right concentrations – are a natural way to achieve it, says USA calf-rearing specialist David Kuehnel.
For those unfamiliar, probiotics include live bacteria and yeast, which support and develop a calf's digestive system and immunity with helpful bacteria.
And, as the industry moves into 2020, probiotics are accepted today as a powerful and natural ally calf rearers can count on.
David was raised on a family farm in Wisconsin, USA, which reared 1200 special-fed veal calves annually. He went on to major in Meat and Animal Science at the University of Wisconsin. The former President of Milk Products for Land O'Lakes – the biggest producer of milk replacer in North America – today, he runs consultancy firm Rule of Three Solutions.
Daviesway brought David to Australia last year to share his thoughts and the latest research coming out of the USA in the calf-rearing conversation.
David stressed how important the calf shed was to dairy operations – with two telling points.
He confirmed that 50% of a cow's lifetime height growth, and 25% of her lifetime weight growth were achieved in the first six months of her life.
It's a statement that always gains attention. David also explained that calves which were fed a higher solids diet in their first eight weeks, gained 11 kilograms (16.1%) more weight, were 3.3cm (3.8%) taller, 5.6cm (7.3%) longer and had 33 litres (17.2%) more body volume than their counterparts.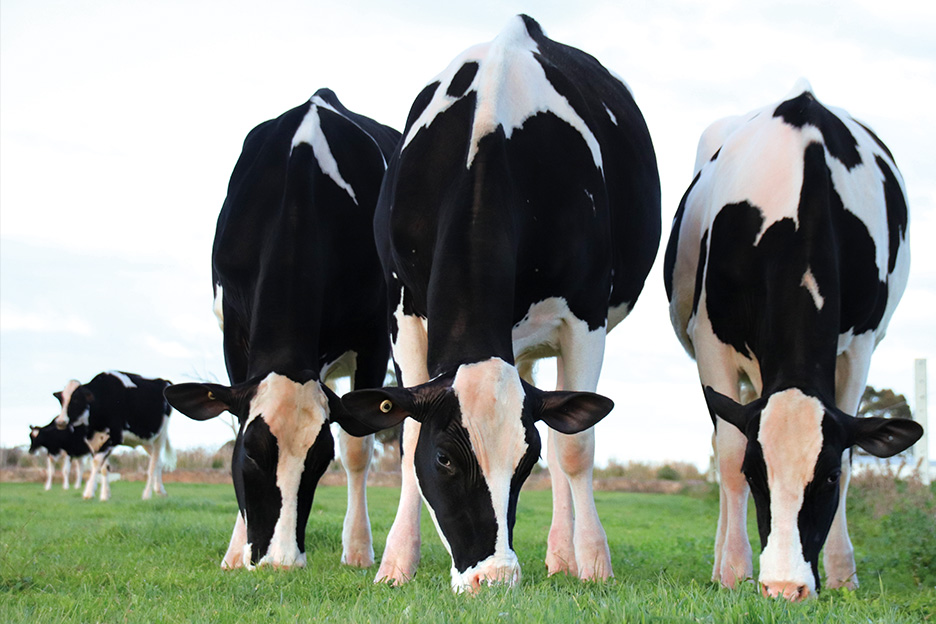 7:1 RETURN ON

INVESTMENT
And, for every additional 100 grams of average daily weight Gain (ADG) achieved from birth to breeding, producers could expect an additional 821 litres of production on the first three lactations – or a seven-to-one return on investment (ROI).
"We can argue whether or not it was an increase of 600 litres or 1000 litres," David told a group in northern Victoria.
"But the takeaway message, is that the better the weight gain we achieve pre-puberty and pre-breeding age, the bigger the impact on the future milking ability of those individuals."
And, he said, it's not recoverable later in a cow's life. "There is no such thing as 'compensatory frame growth' – a short calf will be a short cow. I'm talking not just scale and size; I'm also talking body, lung, liver and digestive capacity. They are all set early in their life."
David acknowledged that every operation was different, but stressed that the maths, including the ROI, didn't change. He said the subjective part of the story lay only in the way that producers chose to prioritise their next generation.
CHANGING INDUSTRY THINKING
As the conversation turned to the value of using probiotics in the calf shed, David said they are important. It has been heightened by the growing global resistance to antibiotic use.
He said it was interesting that much of the industry remains comfortable feeding antibiotics in milk every day, but still finds it "novel" to include probiotics.
"I think we'll get that point where we can do a non-antibiotic support in our calf sheds – which is exactly what Daviesway is recommending – feeding the probiotic programme over a longer period of time without the antibiotics [which kill good bacteria].
"We've learned so much about probiotics in the last few years, and we now know there is a really strong interactive relationship between the balance of the bacteria in the gut, and the general health of the animal," David said.
"The calf's rumen and intestinal tract is not functioning when it is born, we have to develop it.
"And probiotics – when they are fed at high enough concentrations – have so much to do with developing and supporting the immune system. We need probiotics to populate the mycobiome [the balance and populations of bacteria, protozoa and micro-organisms in a calf's gut]. They protect the calf during its early stages, and impact on its entire life.
"Probiotics also influence feed efficiency, and are important to use when animals are stressed, or if their immune system is challenged."
POTENCY IMPORTANT
Daviesway introduced two powerful probiotics to the market in 2019 – BioCalf (a double strength probiotic powder milk additive for calves, which contains Australia's only all-natural coccidiostat) and BioBoost (a probiotic paste that includes 40 times more active ingredients than other products on the market).
BioCalf is added to the milk at 1gm per calf per day. Its all-natural coccidiostat is Yucca schidigera, also known just as "Yucca".
Yucca is native to Mexico and the south-west of the United States of America. American Indians recognised Yucca as a "tree of life", with health-promoting activity. Its extracts have been used for centuries, including in US cattle production for more than 30 years. Yucca contains naturally occurring saponins, which help bind protozoal pathogens such as Coccidiosis and Cryptosporidium. Other positive effects include improved growth rates, feed efficiency and general health.
"In my 37-plus years, I've seen a lot of additives and supplements that have come and gone, and there are a myriad of choices that people have available to them to choose from," David said.
"I think the standard that we – as an industry – should put forward, and that the dairyman has every right to ask for, is 'what is the simplest approach?'. And, 'which are the products that work?'."
He said the higher probiotic concentrations found in BioCalf and BioBoost made both compelling choices for him over others in the market.
David said, "I see my role now as opening doors and opening minds. And, I'm trying to help both people and organisations and animals to visualise what could be.
"I think probiotics are an exciting area both to be part of, and to be looking forward to."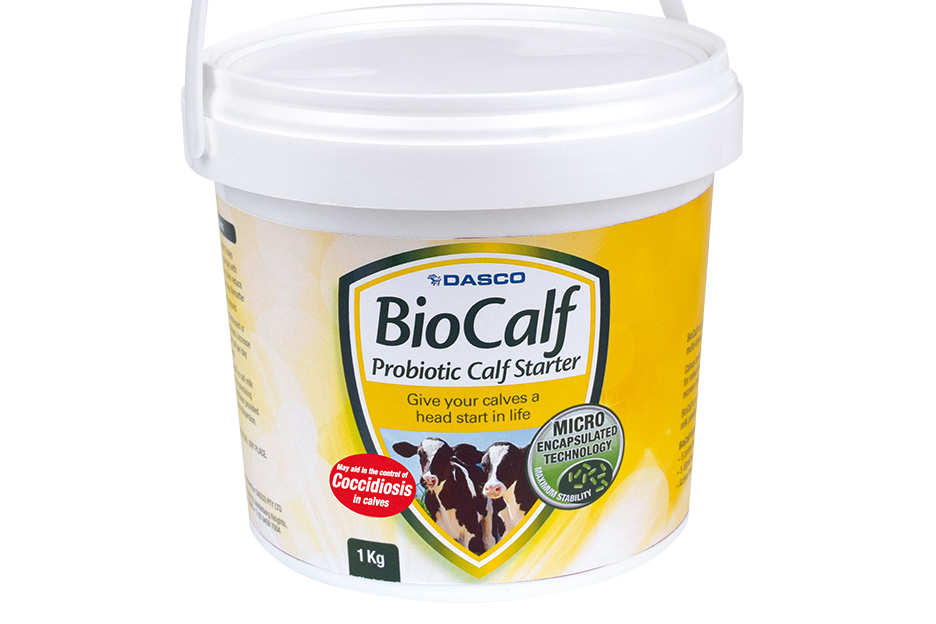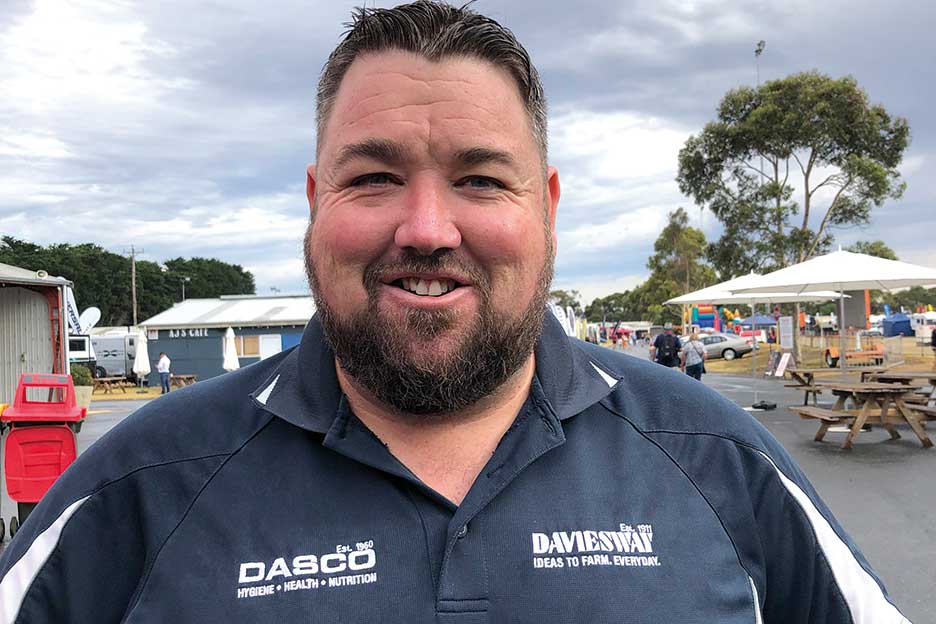 BRENDAN JOHNSON
Calf Rearing Specialist – Daviesway/DASCO
Mobile: 0419 950 044
Email: