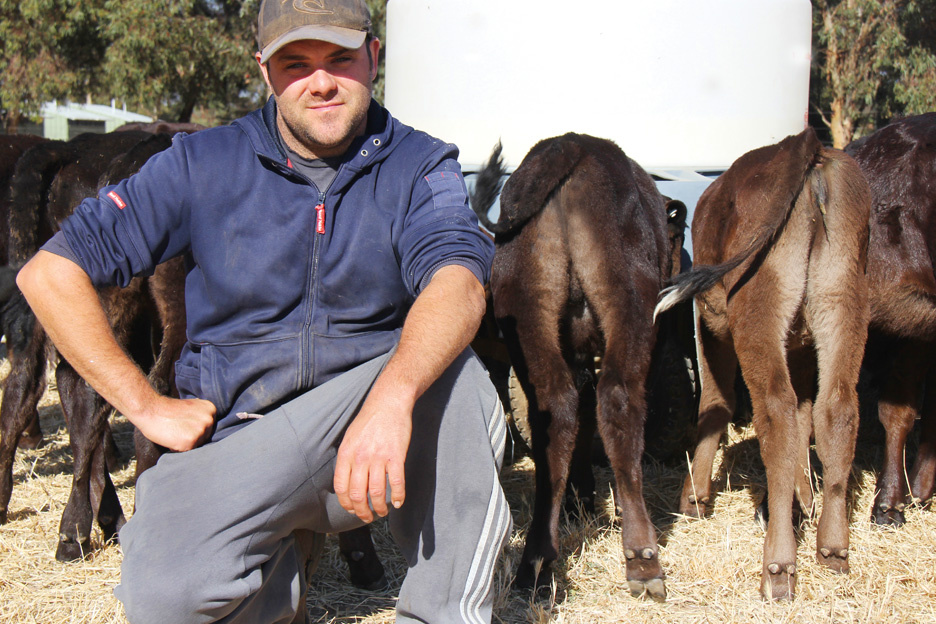 Click on the link for product information on – BioCalf or BioBoost
Mainstream drugs have been largely kicked to the curb by the inclusion of two natural probiotic products in Josh and Nicole Gillie's busy calf-rearing operation at Tongala in northern Victoria.
The former dairy farmers have been rearing calves for 18 years, and contract rearing dairy-beef cross calves for the past two. This season, they will rear 800 head to 100 kilograms – with up to 350 calves on milk at any one time.
The pair sources a mix of heifer and bull calves from different dairy operations. Aged seven to 10 days when they arrive, they often include some Jersey genetics.
Anyone who has reared calves appreciates that the seven to 10-day age threshold is where "things get interesting" if calves haven't a word-perfect start. However, Josh and Nicole's goal remains the same regardless of the breed, breed-growth potential, or their start: they need the calves to reach a target weight of 100 kilograms.
While that used to take anywhere from 13 to 16 weeks – and sometimes a little longer – this year, for the first time, some calves achieved it that within 10 weeks.
THE DIFFERENCE?
Part of their success has always been their refined attention to detail, quality nutrition, hygiene and some intelligent points of difference in their set-up.
However, this season Josh says they achieved even quicker weight-gain and improved calf health, while avoiding using expensive, heavy-duty antibiotics for the first time.
He said the difference has been including potent probiotic additive BioCalf (which contains Australia's only all-natural coccidiostat), and BioBoost paste (a probiotic paste that is 40 times stronger than any other product on the market).
BioCalf is mixed in the milk at one gram per calf per day. It's all-natural coccidiostat is Yucca schidigera (also known as Yucca).
Yucca is native to the south-west of the United States of America and Mexico. The Indians recognised Yucca as a "tree of life", with health-promoting activity.
Its extracts have been used for centuries, including in US cattle production for more than 30 years. Yucca contains naturally occurring saponins, which help bind protozoal pathogens such as Coccidiosis and Cryptosporidium.
Other positive effects of dietary supplementation with Yucca include growth rates, feed efficiency and general health.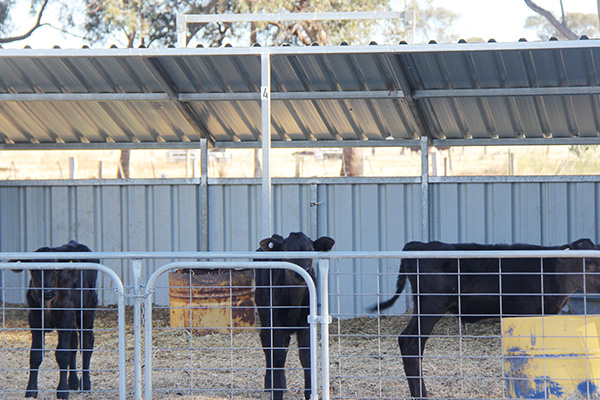 BIOBOOST SAVES

CALVES
BioBoost is a strong, multi-strain probiotic paste, which promotes immunity and recovery, and improves digestion. On arrival, every calf is given a dose of the paste, then grouped in pens of five calves for the first three or four weeks in mobile sheds Josh built.
"The big challenge is always when they first arrive, and that is one of the reasons I started using the BioCalf this year," Josh said. "I saw the advertising and brochures on Facebook and there was a fair bit of talk about it on a few of the Facebook groups I follow.
"Funnily enough, I had a couple of calves come in with bad cases of Crypto." (Cryptosporidium is one of the most common causes of calf scouring and/or dehydration in calves under six weeks old.)
"For three or four days, I doubled the BioCalf, giving them 1gm in their milk, morning and night, in addition to feeding electrolytes at lunchtime. I also gave them a dose of the BioBoost paste once a day. That's all I did – and usually I'd be using a lot of antibiotics in a situation like that.
"After a week, those calves were doing better than the ones that didn't get sick. They pushed through it like nothing had happened. I also had a couple of calves that had only been here for one or two feeds, and they went down and they were so sick they could barely even get up.
"I honestly didn't think they'd make it through the night, but it was amazing how after three or four days of giving them a double dose of the BioCalf combined with the BioBoost, that those calves were almost doing better than the ones which hadn't got sick."
NEW-AGE PROBIOTICS
Josh said it's not the first time he has tried probiotics, but it is the first time the impact has been so marked. "I've never had as much success as what I've had with the BioCalf, and I'm sure it's because of the heavier concentration of probiotics.
"The aim of the game is to get the pellets and hay into them. And, if we get their digestive system going, that naturally gets their immune system going. "And, that's the biggest thing I've found with it, I think: they just start eating earlier, they eat more, and they eat faster. That's why we're getting such great results.
"You can see the difference in them – even their coats are shinier."
OPERATION METICULOUS
The calves are quarantined for the first week when they arrive, and fed milk powder (28% protein) twice a day at 1.5 to two litres, depending on their size and breed.
When they begin eating the ad lib fed pellets (19% protein) and quality wheaten hay on offer, they are then fed 3.5 litres of milk once a day.
"Dairy-cross breeds are a little fussier to rear. A straight Angus calf is like a Labrador: they eat everything, and they grow like crazy. But once the dairy-cross calves get to the 60kg mark, they get less milk, they ruminate faster, and they usually start to fly from there.
"We normally wean them at six to seven weeks into groups of 35 head. And, once we get calves to 90kg, they will put on 1-1.5kg/day."
Every season the Gillies use a fresh paddock that was cropped on the previous calf intake for the calf sheds. Josh discs the old bedding into the ground to fertilise the next cereal crop rotation being planned.
He said operations such as theirs can be vulnerable to introduced diseases, which can wipe out up to 20% of a calf intake. They routinely sit on 1-2% fatality levels.
ON-TRACK
Josh acknowledges that rearing calves isn't as simple as it used to be, and he's convinced they are on the right track with BioCalf and BioBoost.
"The calf-rearing industry as a whole just seems a lot harder than it was 10 to 15 years ago; I think it's because of the level of bugs in the industry, and that calves seem to be more susceptible to them.
"It's been great to find a natural product that actually works."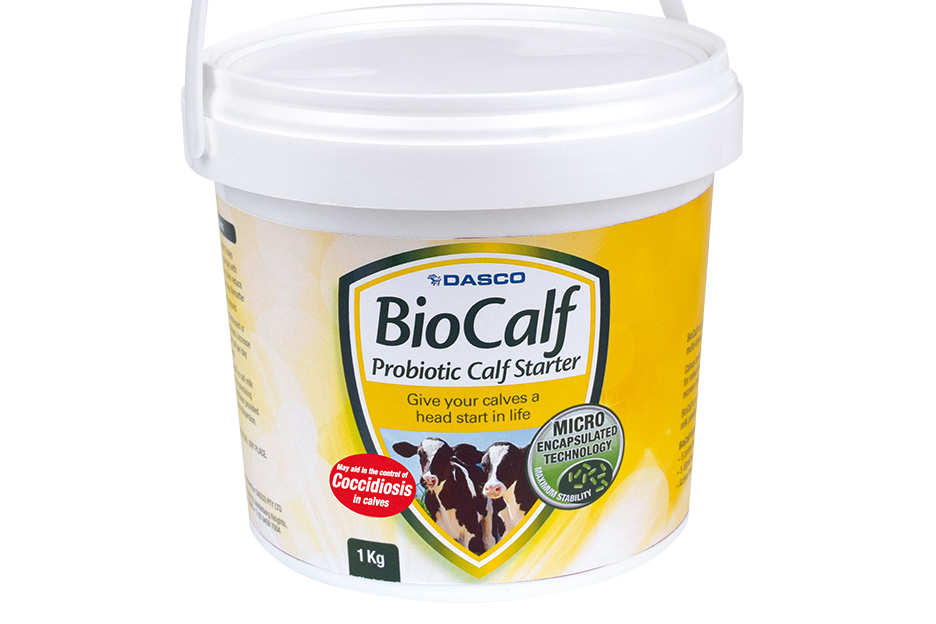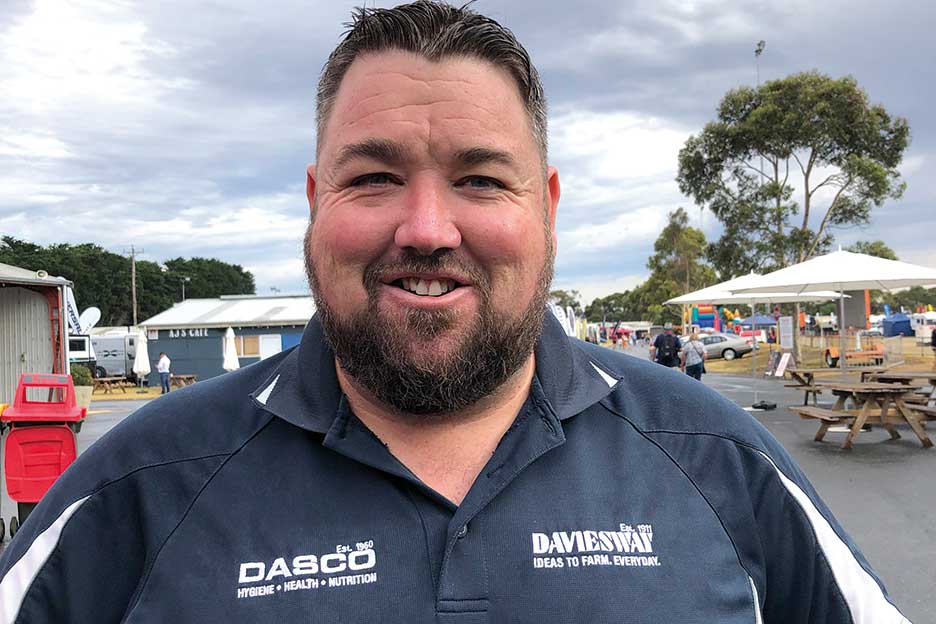 BRENDAN JOHNSON
Calf Rearing Specialist – Daviesway/DASCO
Mobile: 0419 950 044
Email: