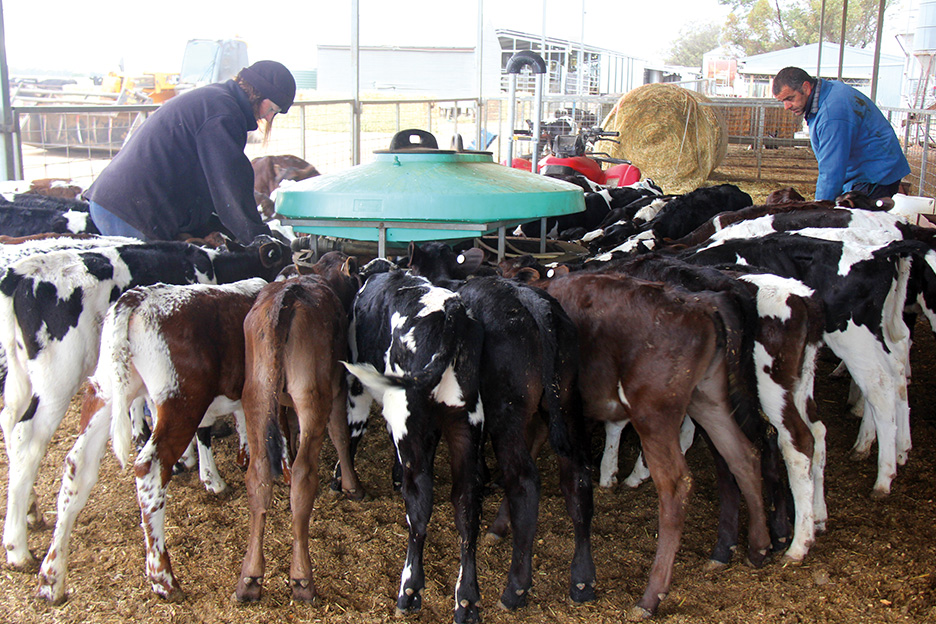 Click on the link for product information on – BioCalf or BioBoost
Gary and Anne Budge have grown their business by growing their calves … and selling them.
The couple milks 770 cows and rears 400 calves a year on 52 hectares (128 acres) at Nanneella – 20 kilometres from the pretty Victorian port town of Echuca.
In its entirety, the family runs up to 900 animals in its total-mixed-ration-driven milking platform, supported with fodder made on the 304ha (750-acre) operation.
Indicative of their independent thinking, almost without exception the calves born at their farm won't be used as herd replacements.
That's because, the couple's business foundation is based on buying in 200 close-to-calving Holstein two-year-olds every spring and autumn.
After calving those heifers down, the Budges rear the resulting heifer calves to 120 kilograms within three to four months, before selling them on either to export or domestic buyers through their busy livestock agents.
They then re-invest the proceeds into the next crop of freshening two-year-olds for the dairy. The Budges say their method negates the investment of carrying and growing young stock through to milking age when they can contribute to the family's annual production of more than five million litres.
Gary said, "To me, it just makes sense. I'm in the business of making milk – not growing dry cattle."
He said over time, they have bought some beautiful groups of freshening two-year-olds – sometimes from failed export orders, sometimes from dispersals or herd reductions. He said it's worked well for them for the past 15 years or so.
"We don't ever buy cows out of the milk cheque. Our trading account is always used to replace other stock.
"When we bought this property, people said we'd only ever milk 120 cows here. We've been here 20 years now. If someone says you can't do something, you just go and do it."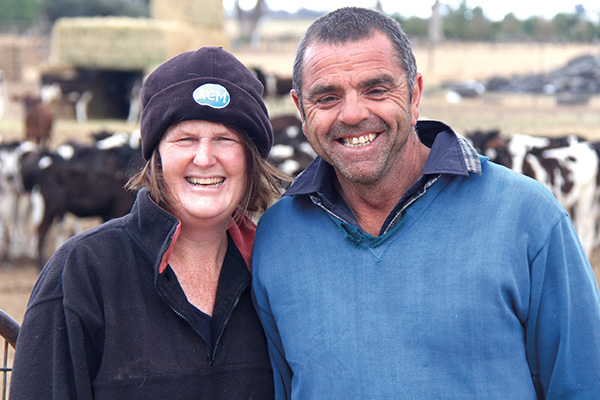 TIME IS MONEY
So, while Gary and Anne don't keep the calves from the heifers they buy in, getting them to saleable weights quickly does put a sharp focus on their rearing practice. Their margins depend on them achieving the necessary weight gain within set timeframes.
This season, for the first time they have included BioCalf into their programme. Added to the milk at one gram per calf per day, BioCalf is a double-strength probiotic powder, which contains Australia's only all-natural coccidiostat, Yucca schidigera (known as Yucca).
Yucca is native to the south-west of the United States of America and Mexico. The Indians recognised Yucca as a "tree of life", with health-promoting activity.
Its extracts have been used for centuries, including in US cattle production for more than 30 years. Yucca contains naturally occurring saponins, which help bind protozoal pathogens such as Coccidiosis and Cryptosporidium.

Other positive effects of dietary supplementation with Yucca include growth rates, feed efficiency and general health.
The couple said BioCalf mixes easily, stays suspended in the milk for exceptional absorption, and has been easy to build into their busy daily routine.
THE NUTS AND BOLTS
Anne and Gary's calves are fed four litres of milk a day (twice-a-day for the first month, and once a day thereafter).
They are also offered ad lib pellets, straw and water. The goal is for them to reach 120kg at four months. Gary observed:
"The calves looked well in themselves this season. I would also say that they started eating pellets and straw a little sooner on the BioCalf, which is a good sign in terms of their gut development.
"This calving has actually been pretty cruisy, to be honest."
CALVES RECOVERED QUICKER
The vet behind BioCalf, Dr Robyn Plunkett (BVSc) says BioCalf represents the next generation of probiotics.
"Farming is so intense nowadays that calves are exposed to more harmful bacteria than ever before. The traditional rates of probiotics in milk are no longer relevant in modern calf-rearing practice.
"That's why we've included more than double the level of probiotics in BioCalf over every other current product on the Australian market."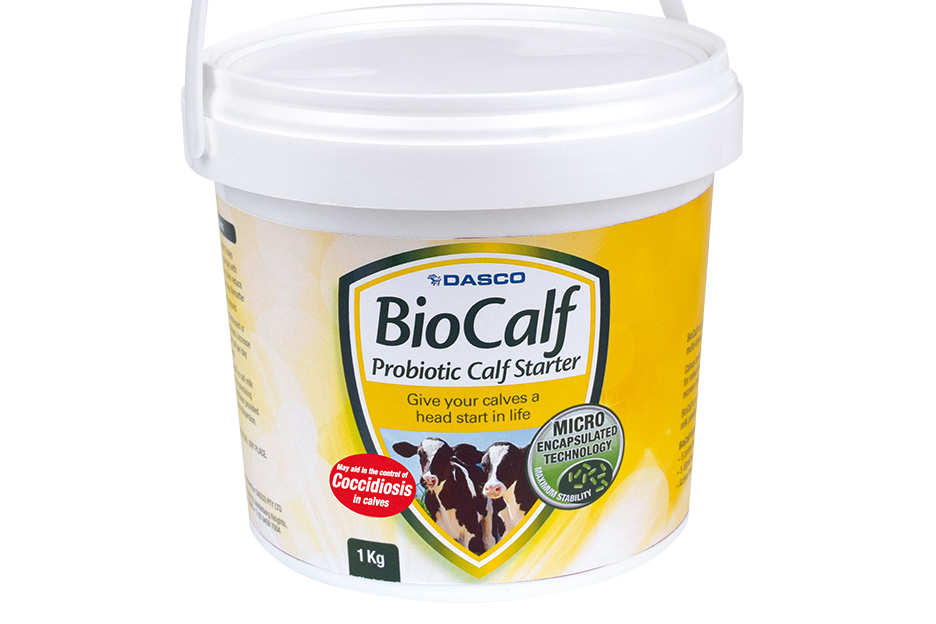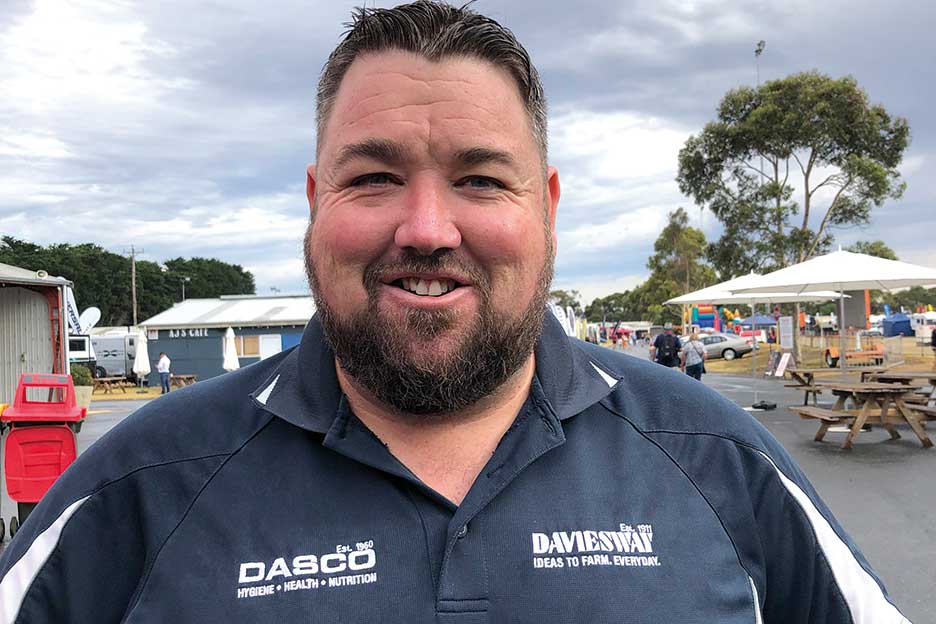 BRENDAN JOHNSON
Calf Rearing Specialist – Daviesway/DASCO
Mobile: 0419 950 044
Email: