Based in New Zealand's Palmerston North, Bell Booth is the only company that can produce seven years of ongoing Massey University Research proving the efficacy of its finisher, Queen of Calves. When combined with X-Factor starter, this calf-milk additive enables calves to produce up to 18% more milk than their counterparts reared without Queen of Calves by their third lactation. It has also been proven to shorten calf-weaning by up to two weeks in the cost-conscious New Zealand dairy industry.
Queen of Calves has been peer-reviewed, trialled and research published by Massey University.
Daviesway – the only Australian company to offer a specialist calf-rearing department with an engaged and experienced team – is proud to include Queen of Calves in its calf-rearing product line.
BROCHURES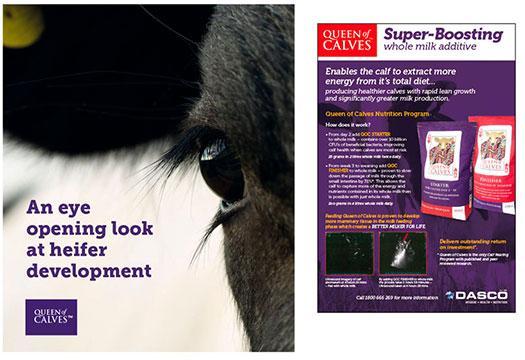 Download the latest Queen of Calves brochures.

Queen of Calves Brochure

Queen of Calves Flyer

Queen of Calves Mixing Sheet
Daviesway – Bell Booth Distributor Australia