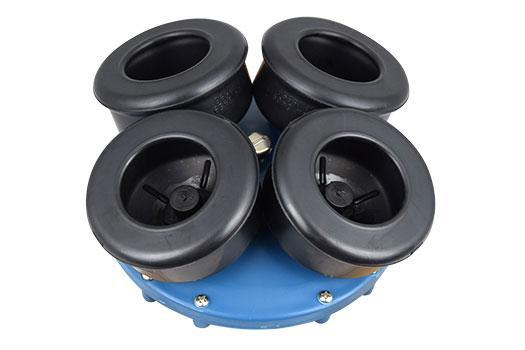 Design to simultaneously wash both inside and external head of liner. The "rubber cup" jetter is available in three sizes: 35mm, 40mm and 45mm to suit a variety liner styles.

Daviesway Jetter Range brochure
FEATURES
3 sizes available to match the head size of liners – 35mm, 40mm, 45mm
Variable Flow Non Return Valve to ensure all clusters wash correctly
Also Washes the Head of the liner
Mounting Options
- Fixed Overhead
- Fixed Low-Line (Requires Milking Cluster Support)
Available in the same configuration with cover.
Vari-Flo No 4 Jetter – Daviesway Milking Equipment Australia