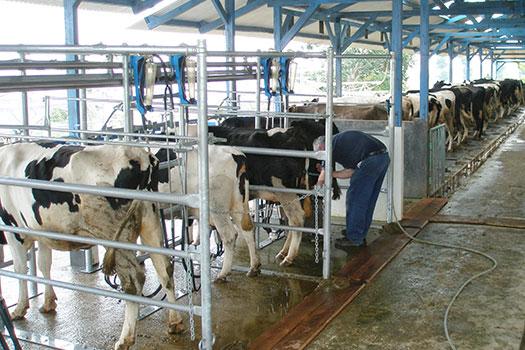 Although now rare in Australia's modern dairy industry, there are still walk thru style diaries being built and used in Australia and overseas. The Walk Thru is an excellent option for those taking the first step into machine or multi cow milking.
Designed as a kit with the majority of assembly completed before the system is delivered to site, the principle is the bail work bolts down to a flat concrete service and the milking machine simply clips into place.

Available in a range of sizes and specifications, the system is versatile enough to even have electronic cluster removers and milk meters installed.
CONTACT
For enquiries, best to call Daviesway direct. Click here
Walk Through Dairy Supplier - Dairy Solutions – Daviesway Pty Ltd