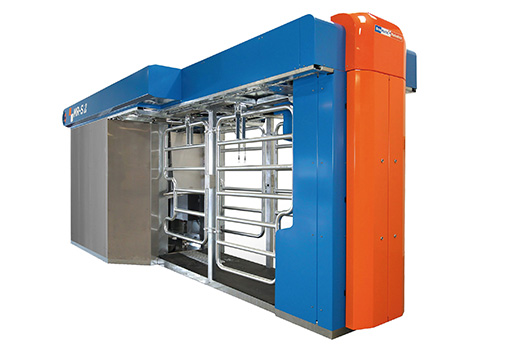 REVOLUTIONARY ROBOT MILKING
The MR-S2 (single box robot) is a compact milking robot equipped with one stall. It has a well organized technical area and one robot arm. Using an industry leading, patented system the single box robot milks one cows between the rear legs – gently, quickly and completely. This unique approach of milking between the rear legs provides direct benefits, offering the ideal milking experience for the cow, safety for the owner and protection for the system itself.
With the MR-S2 single box milking robot, milking becomes easy for the cow and the dairy farmer. Each cow defines her own rhythm and decides when she wants to be milked. When entering the robot, the identification system recognizes her and decides if she needs to be milked or not and what quantity of concentrated feed she needs. The robot arm performs all operations from behind, moving between the rear legs to approach the udder. Using the latest camera technology, the position of each teat is determined and the robot cleans and preps each teat and then attaches the milking cups.
The robot arm completes the entire milking process from within the enclosed technical area. This starts with washing and pre-milking each teat using the special teat preparation cup (each teat is individually cleaned and pre-milked). Next, the milking cups are attached and when milking is completed, the process finishes with the post-milking teat treatment.
Each step of the process is continuously monitored via sensors and measurement devices. Any deviations during the process are immediately and clearly flagged. All important data can be viewed via smartphone or tablet (such as iPad).
BouMatic Robotic Milking - Daviesway Systems Australia