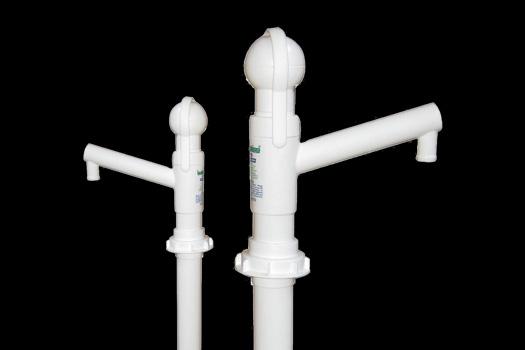 The Ezi-action® chemical drumpump has been designed with user safety in mind. They are the most dependable manual dispensing system for bulk containers and make a workplace safer and more efficient.
Excellent for dispensing aggressive chemicals and liquid foods – Due to the patented pumping principle there is no friction to be overcome in the low pressure, high volume pumping action and no parts to wear or jam. Harsh chemicals even containing mild solvents, viscous fluids and liquid foods can be safely and reliably dispensed.
DRUM ADAPTERS
The Ezi-action® M fittings required in NZ and Australia are MBSP55, M63 and M69.
For internal threaded openings we provide Ezi-action® M Adaptor Fittings.
For external threaded openings we provide Ezi-action® C Adaptor Fittings.

For more information on Drum adapters please – Click here.
Ezi-Action Drum Pumps – Dasco Dairy Dispensing Equipment Australia