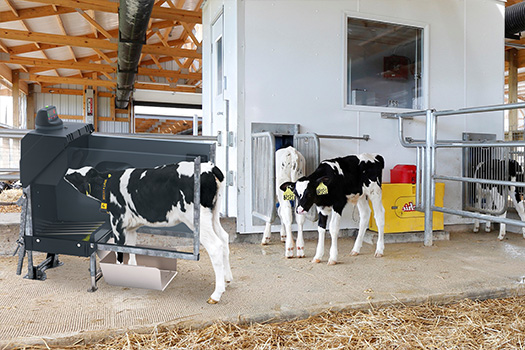 FEED CALVES AUTOMATICALLY
Gain greater freedom through increased work flexibility with CalfExpert. CalfExpert supports natural drinking behaviour in calves, allowing them access to many individual feeds per day, which encourages the calves' healthy development, without adding to your workload.
THE MODERN CALF FEEDER
CalfExpert is an automated calf feeder developed to meet the latest standards in calf feeding. With stateof-the-art feeding technology, CalfExpert ensures the milk for your calves is always freshly mixed, whether it be whole-milk or milk replacer, CalfExpert prepares the milk automatically and individually for each calf.
*CalfExpert can handle 120-150 calves, depending on their configuration on-farm. For more information, see a Daviesway representative or contact Daviesway 1800 666 269.
Holm & Laue CalfExpert – Daviesway Auto Calf Feeder and Mixer Australia