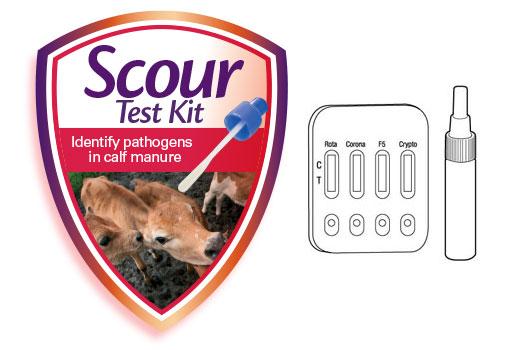 A simple and accurate cassette style test kit, to identify pathogens in calf manure.
Kit tests for Rotavirus, Coronavirus, E.coli (K99) and Cryptosporidium
Quick and easy to use, with results available in less than 10 minutes
Each kit contains 5 tests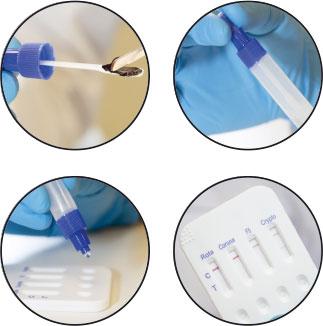 PRECAUTIONS FOR USE
Store kits in a dry place at room temperature
Wear gloves while carrying out the test
The analysed sample shouldn't be too concentrated. Do not prepare a sample volume greater than a spoonful
Dispose of the device in keeping with legislation on environment protection and management of biological waste.
Scour Kit - Dasco Calf Shed Hygiene Australia