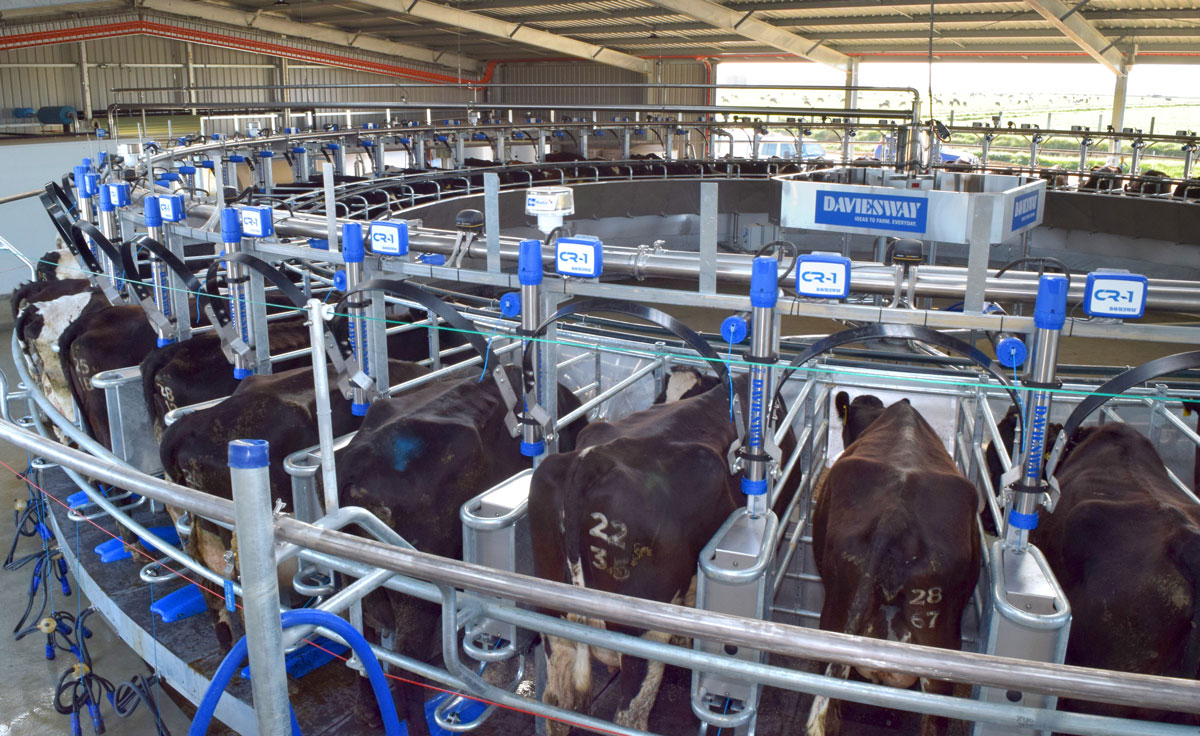 When milking large numbers of cows, no other system can match a rotary dairy for throughput and ease of use.

A rotary dairy will:
Ensure every cow has its own space, ensuring there is no herd hierarchy in play during milking
Can be automated easily including cluster removers, retention system, teat spraying systems, feeding systems, herd identification.
Daviesway can assist through the planning stages regarding size and equipment to be installed. For a rotary to be efficient the planning starts in the yard and cow entry and ends at the cow exit area – cows must be able to move freely at all times.
Build Your dairy, Your way with Daviesway.
Some great dairy projects
See image gallery of a new Rotary Dairy (60 units) from start to finish.
Click to download

Warrens Dairy – Daviesway.pdf
Rotary Dairy - Daviesway Milking Systems Australia