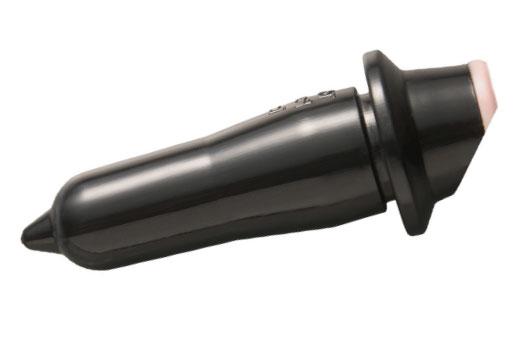 The black pull-through team are specially designed with a narrower teat diameter for easier pull-through to feeders.
Daviesway preferences the Peach Teat across its calf-rearing range because it believes it's the best teat on the planet. When a calf squeezes a traditional teat, most of the milk goes back into the container. The Peach Teat's unique patented internal collapsing flap-valve holds the milk in the teat, so it functions like a cow's teat – moving all the time while the calf is suckling, and never closes in its relaxed state. This means that the teat is self-cleaning and resists blocking. It is also long-lasting and features a milk opening on each side of the nipple, which makes it leak-resistant.
Peach Teats are manufactured from a natural rubber specially developed to meet the needs of calf rearers, ensuring that the teats feel natural and comfortable. Peach Teats will pull through, or screw-on all standard calf feeders. Peach Teats can be used for tube or gravity feeding. The two-litre nursing bottle features a unique two-vent, leak proof air breather for fast feeding.
BROCHURES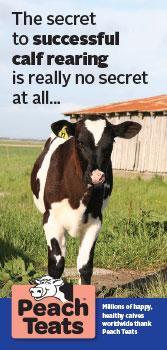 Download the Peach Teats brochure.

Peach Teats Brochure
Peach Teat – Black Pull-Through - Daviesway Calf Feeding Equipment Australia