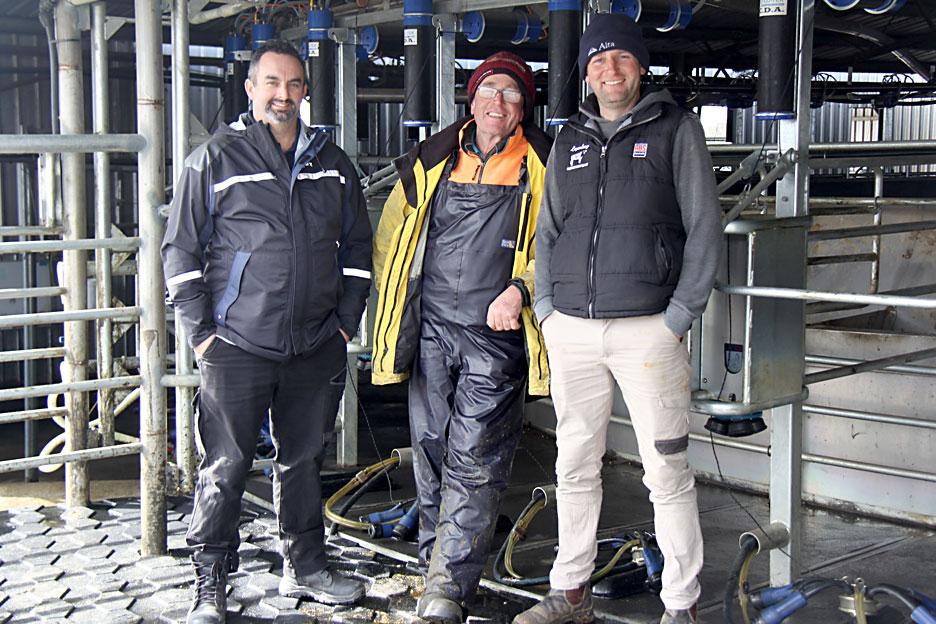 > Pictured from left, Greg Lechte Daviesway Warragul, Wayne & Dale Weller

A Gippsland dairy family saved $700,000 by choosing to renovate its 50-stand rotary instead of re-building from scratch.
Patriarchs Wayne and Joan Weller, together with son Dale milk up to 1300 cows on two farms at Longwarry, 84km east of Melbourne. By making intelligent use of their existing infrastructure, they have made some "night and day" improvements to one of their dairies without breaking the bank.