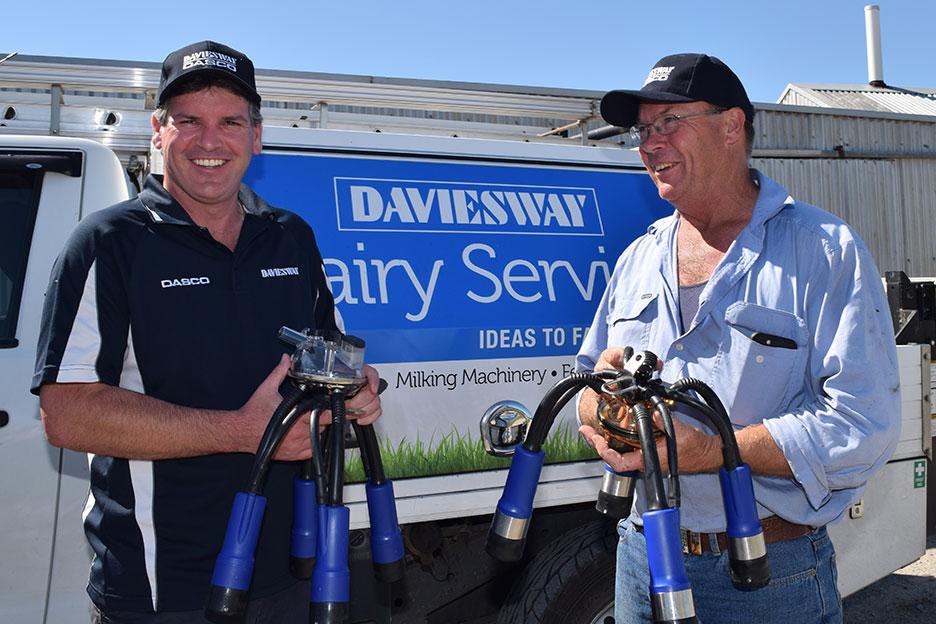 > Daviesway Area Manager Brendan McGrath shows Leongatha dairyman Rod Cope the latest Milkrite claws.
Almost half of US dairy farmers and five of the world's biggest dairies are using Triangular Vented Liners.
For over a decade, the Milkrite/InterPuls award-winning Triangular Liner and internally moulded Triangular Shell combination has delivered a gentler milking by evenly distributing inflation pressure from three sides.
The addition of the "Liner Mouthpiece Vent" is truly revolutionary and 200 plus Aussie farmers have already made the move!