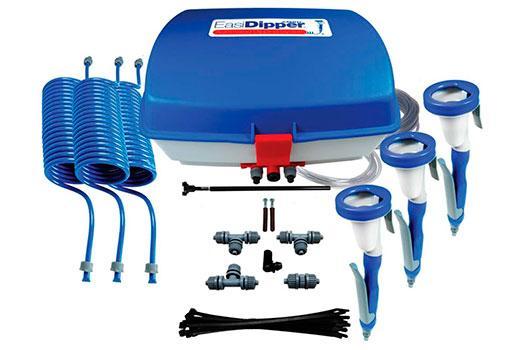 The EasiDipper™ system is designed to combine the accuracy of teat dipping with the speed of teat spraying to give you the best of both worlds! – reliable and cost effective means of pre and post teat sanitisation.
FEATURES AND BENEFITS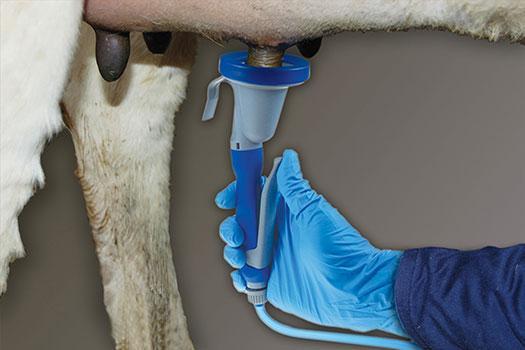 Better teat coverage than spraying
No more manual filling of Dip Cups
Less chemical consumption than spraying
Quicker than manual dipping
Whilst teat dipping generally achieves better teat coverage at a lower level of chemical consumption and requires less operator skill compared with teat spraying, it has the disadvantage of being a slower, more laborious process, which often slows down milking and adds to overall labour cost.


Ambic Easidipper - Daviesway Spraying, Dipping & Milk Sampling Equipment Australia