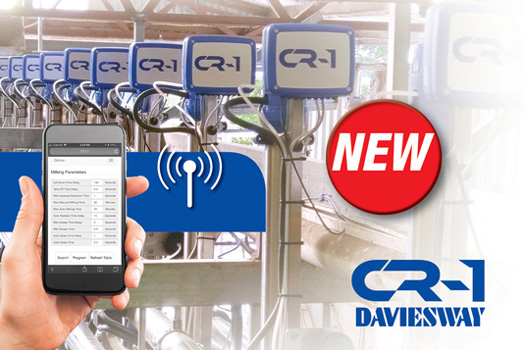 Finally, you can easily customise your cluster equipment so they work exactly the way YOU want them to. The CR-1 system can be retrofitted over other brands of worn ECRs.
Can be fully customised, using the most up-to-date software programmed from any Wi-Fi enabled device
Controls existing components
In-built system diagnostics & alarm sensors
Controls pulsators
FEATURES
Claw Drop / Claw Lift Functionality
The cluster drops below the platform after automatic removal and then automatically lifts it for easy cluster attachment.
*This feature is primarily for rotaries, giving the cows a clear entry and exit.
Cow Retention
Controls the bail gate, so cows can be retained if they are still milking when they approach the bridge area.
The fun extras
Controls platform-mounted teat spray system
Sets the maximum milking time in automatic and manual modes
Automatic milk-sweep function pushes the most milk possible up the line – Rather than having to tap the switch to activate the cluster unit, simply lift the cluster

LED in switch shows status of the unit.
CR-1 Electronic Cup Removers - Dairy Solutions – Daviesway Pty Ltd